I was experimenting this morning and made some quick doll patterns and then made up some prototypes out of muslin. These went together very fast, but I can see myself spending a lot of time with embellishments. I will likely be selling the "real" versions in my Etsy shop next month.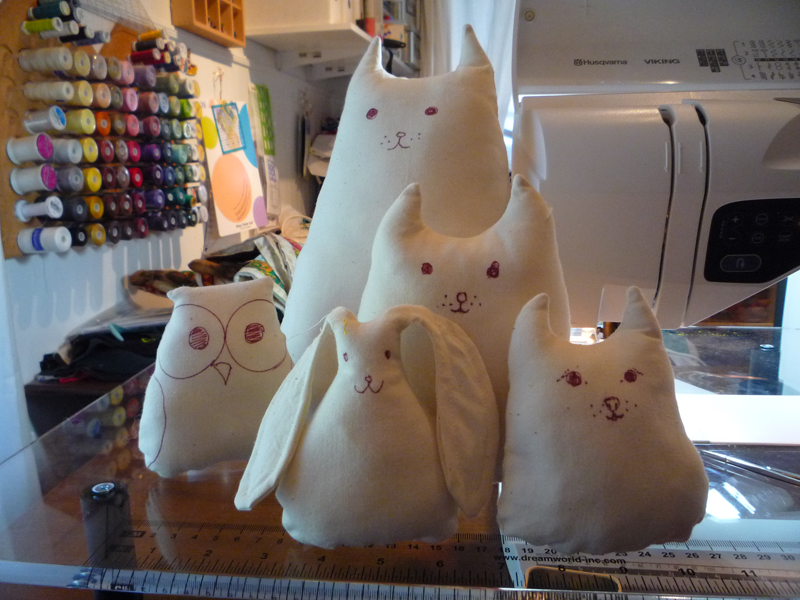 All this started because I am donating this finished UFO to the April's Army charity shop for September. I think I cut this out from a commercial pattern between 30 and 40 years ago, as I made a couple of them back then, and I came across it recently doing some cleaning. So I finished it up.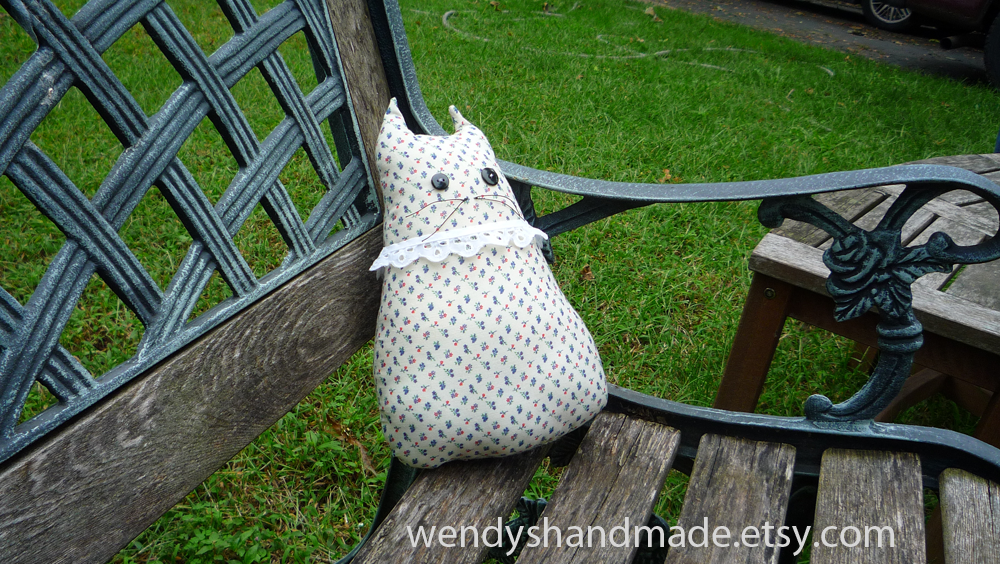 It's a calico cat. This one isn't good for children under 3 because of the button eyes. But I think it's very cute.